Your Holidays in Menton - French Riviera
​

Vacation rental



INFORMATION
From November 2017 begins the painting of the facade of the building on the side of our apartment.
This work should be completed at the end of January, 2019.
This means that during a large part of this period there will be a scaffolding on the facade of the building, and for a few days the shutters will be removed to renovate them. Luckily in the bedroom there are interior shutters.
For this reason, throughout this period we lower all our prices by 30%.
​
Close to the first summits of the Alps, between the blue sky and of the sea, lays Menton.
Menton, is a charming town in the very southeast region of the French Riviera, on the edge of the Mediterranean Sea, between Principality of Monaco and Italy.
Even though Menton is by the sea, the city is surrounded by a magnificent range of mountains..
This very particular geographical configuration is the reason why Menton benefits a very mild and pleasant climate all year round, and with an exceptional period of sunshine.
Our little 2 room apartment is ideally situated on the seaside and the beginning of the pedestrian street and historic center of the city. For your next stay our apartment will allow you to have the pleasure to discover and to appreciate Menton and its neighborhood.
Gastronomy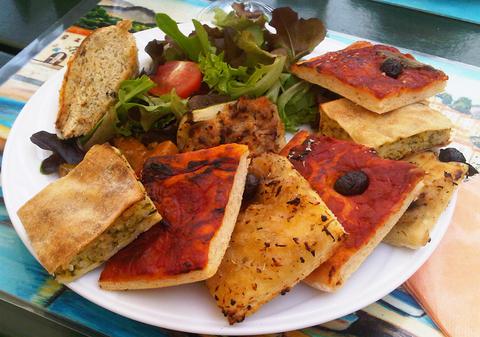 Your stay in Menton will allow you to taste and enjoy the excellent and varied local cuisine, for example in the photo:​
La Tourte de blettes
La Pichade
Les Petits Farcis
La Pissaladière
Nearby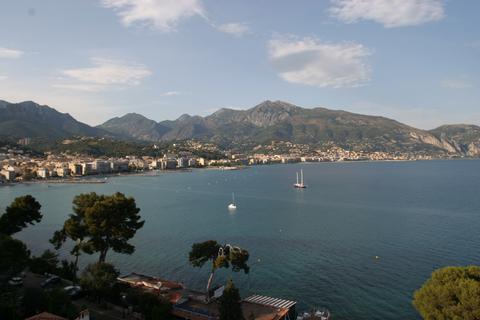 Menton, is a border city with Italy which is 10km from Ventimiglia and 30km from Sanremo.
Menton is also only 10km from the Principality of Monaco.
Menton has other villages within 10km which are; the magnificent villages of Castellar, Castillon, Gorbio and Sainte-Agnes, as well as Roquebrune-village, the oldest part of Roquebrune Cap Martin.
Sospel is at 20 km and Nice at 30 km.